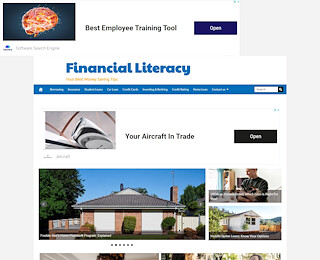 Saving money is something everyone wants to do, but it is easier said than done. In today's rough economic market, cutting back on financial spending is crucial to maintaining a consistent lifestyle. Sticking to a budget is harder and more important than ever. With resources being stretched thin, saving money isn't as straightforward as one might expect. Financial Literacy is proud to offer real-time money-saving solutions to people just like you.
Top Best Money Saving Tips
    Cancel Unused Subscriptions – You might be surprised by how quickly automatic subscription memberships can add up. Auto-renew purchases should also be limited to avoid unwanted or unnecessary purchases. If you're not using a streaming or subscription service, consider canceling until your budget has more wiggle room.
    Generic Purchases – Instead of purchasing name-brand items, opt for the generic alternative. Generic brands are typically made with the same ingredients but are available at a lower cost. Generic purchases can not only help cut down your grocery bill but can also lower your overall costs for household items, like paper towels. Choosing generic paper and cleaning products is a quick, easy way to save money every time you go to the store.
    Say Goodbye to Cable Television – Before the internet age, cable television was required to see the latest shows and sporting events. Fast forward to the modern era, and cable isn't necessary to enjoy your favorite television programs. The average monthly cost for cable television averages around two hundred dollars per month. Instead of paying such a high price for entertainment, opt for more affordable streaming services.
    Energy-Efficient Appliances – Making your home more energy efficient can help you shave a ton of money off your monthly bills. Lowering heating and cooling costs starts with making wiser choices when it comes to your home's appliances. Upgrading your HVAC system will not only help you save money on energy bills, but an upgraded HVAC system will also provide your home with cleaner air. Purchasing energy-efficient laundry and kitchen equipment will substantially reduce your home's energy costs. Additionally, energy-efficient windows can dramatically slash monthly heating and cooling bills.
    Eat More Meals at Home – Dining out continually grows more expensive, especially as the cost of food rises. Opting to eat more meals at home can help you save a bundle. Eating at home eliminates the cost of tipping and traveling. Plus, it is more cost-effective to make meals found in restaurants yourself.
    Utilize Coupons – Many people fail to take advantage of the great savings to be found in using coupons. Coupons help you save money on things you were already going to purchase. Who doesn't want to save an extra twenty percent? Keep an eye out for buy-one-get-one coupons, as those coupons retain the most value. Be sure to note the expiration dates on coupons to avoid unwanted hassles.
More of the Best Money Saving Tips
If you would like to learn more of the best money-saving tips, you should contact Financial Literacy to learn more. Click here to get started! It is never too late to learn how to save more money.